Unilever: Global People Survey
Unilever is a multinational corporation in the fast-moving consumer goods industry. Following their annual Global People Survey, Unilever wanted to drill down further into the survey's findings. Crowdoscope proved ideal in enabling Unilever to ask employees to suggest and discuss possible solutions to the key problems identified in the survey and enhance the value of the findings from the survey.
Deloitte: Manufacturing USA Program
Deloitte is the biggest professional services network in the world by both number of employees and annual revenue. They provide services in financial advisory, consulting, tax, enterprise risk and audit. Deloitte wanted to understand the value provided by the Manufacturing Innovation Network to members within Government, Academia and Industry to identify how the value delivered by the network could be enhanced. Crowdoscope provided community-validated insights from members of Manufacturing USA that could be acted upon immediately.
The Case Study for this project is not public.
Penguin Random House: Annual Sales Conference
Penguin Random House wanted to assess the success of its annual sales conference and harness the collective intelligence of delegates to learn how it could improve conferences in the future. The project revealed – in real-time – the top suggestions and themes resonating within the community. On the basis of these results, a plan was formulated to improve future conferences.
Unilever: Diversity and Inclusion
Unilever launched a Crowdoscope to explore the extent to which their employees feel included and valued for who they are in the organisation. Text analyses as well as participant rating outputs generated by Crowdoscope helped to identify key groups within the organisation in need of attention.
Standard Life: Talent and Organisational Development
Standard Life Plc is an investment company that provides expertise and solutions to around 4.5 million customers globally, managing assets of near £328bn. After the Talent & OD Function underwent a structural change, leaders wanted to ascertain how employees in the department were feeling, as well as gather ideas on how the function should proceed in order to move forward successfully.
Zalando: People & Organisation Experience
Zalando SE is an online commerce organisation headquartered in Berlin. The leaders of the company's People and Organisations department wanted a way to understand employee attitude towards their experience in the company and to gather ideas on what the department could do better. Crowdoscope provided a community lens on employee experience through which their experiences and suggestions could be easily identified and responded to.
Unilever: Sustainability
Unilever wanted to tap into the collective Intelligence of its Customer Development and Marketing teams on how the Unilever Sustainable Living Plan could help increase brand growth and deliver business objectives. The top comments and themes that resonated within the community in real-time were revealed.
Booking.com: Improving Development Opportunities
As a result of their employee engagement survey, the leading holiday accommodation company knew that their people wanted better development opportunities but were unsure what to focus on. Using our social technologies, three themes emerged from the crowd: More time needed to be dedicated to development, a need for structured action planning to bridge gaps in development, and lastly, the opportunity to work alongside other departments. As a result, Booking.com has taken this information and has begun to reshape their employee development programme.
Penguin Random House: After the Merger
In 2012 it was announced that Random House and Penguin, two of the world's biggest publishing companies were to merge. Formed on July 1, 2013 Penguin Random House is the world's first truly global trade book publisher, with over 10,000 employees across five continents. As a result, one year on Penguin Random House UK wanted to find out how their employees were finding the practicalities and implications of the merger. Opinion Space was deployed across the UK employee population to crowdsource ideas on how to build the new company.
Unilever: Reward Conference
Unilever wanted to tap into the collective intelligence of its senior leaders at Unilever's Reward Conference to determine priorities for the year ahead and predict the challenges facing Unilever. Crowdoscope allowed Unilever to capture social collective intelligence, as well as allowing participants to see where they stood in relation to their colleagues.
Prudential: Pension Product Development
In a bid to explore the future landscape of pensions, Prudential turned to their employees to ask the question – "How can we improve our pension proposition?". They used our interactive, collaborative research tool to draw on the collective expertise of their people. The project managed to crowdsource a number of actionable and validated suggestions on how they can improve their current pensions scheme.
Canonical: Travel Policy
Canonical wanted to ascertain how its employees felt about its travel policy and to gather any ideas they had for how it could be improved. Crowdoscope let Canonical's employees really interact with other participants and get involved in the discussion.
Deutsche Bank: People Analytics
With the arrival of Big Data and predictive analytics in the HR world, Deutsche Bank wanted to assess the need and appetite within the company for the introduction of people analytics. The tool crowdsourced a number of suggestions and ideas about people analytics that, ahead of an internal global programme, provided talking points with which to explore the topic.
Unilever Opinion Space: Reward Policies
Unilever found that its policy for international assignees was lacking and wanted to gather employee feedback to help shape it. However, rather than use traditional surveys, it wanted to collate and analyse data more efficiently and with greater impact. Opinion Space, Crowdoscope's predecessor, was used. It provided an innovative way to interactively provide and display feedback. Unilever won two industry awards for this project.
Pepsi-Lipton: Providing Additional Insight
Pepsi Lipton International had just conducted their annual employee survey, but were disappointed by the level of insight that their survey provider had given them. Silverman Research worked with the data to provide simple and actionable outputs which could be easily explained to senior leaders.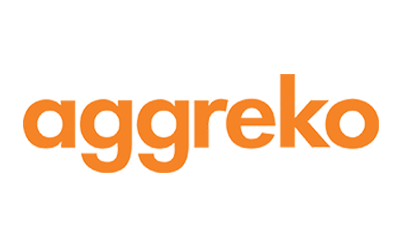 Aggreko: Employee Pulse Survey
Aggreko is the global leader in rental solutions for power generation and temperature control systems. At the beginning of 2016, Silverman Research were asked to gauge employee feedback with an Employee Pulse Survey focusing on opinions of company changes in the last year, communication in general and views for the future.